Posted by Alice McCall on 17th Oct 2021
Many would argue that the golden time sandwiched between September and November is the most wonderful time of the year, and it's undeniable that the autumn season has grown in popularity over the last couple of years. Decorating the home seasonally in autumn was once something that was saved for just Halloween, but tasteful harvest-style decor is growing in popularity. In this blog post, we will talk about decorating the kitchen for autumn, but many of these ideas can be used all around the home.
The moment September rolls in, everyone goes mad for pumpkins. There are pumpkin spice lattes in every coffee shop and tiny decorative pumpkins popping up in gift shops, so it makes sense that they've become a popular decoration. Just seeing a pumpkin makes me feel cosy now. Why not scatter pumpkins in corners of your kitchen, or pop a few in your fruit bowl?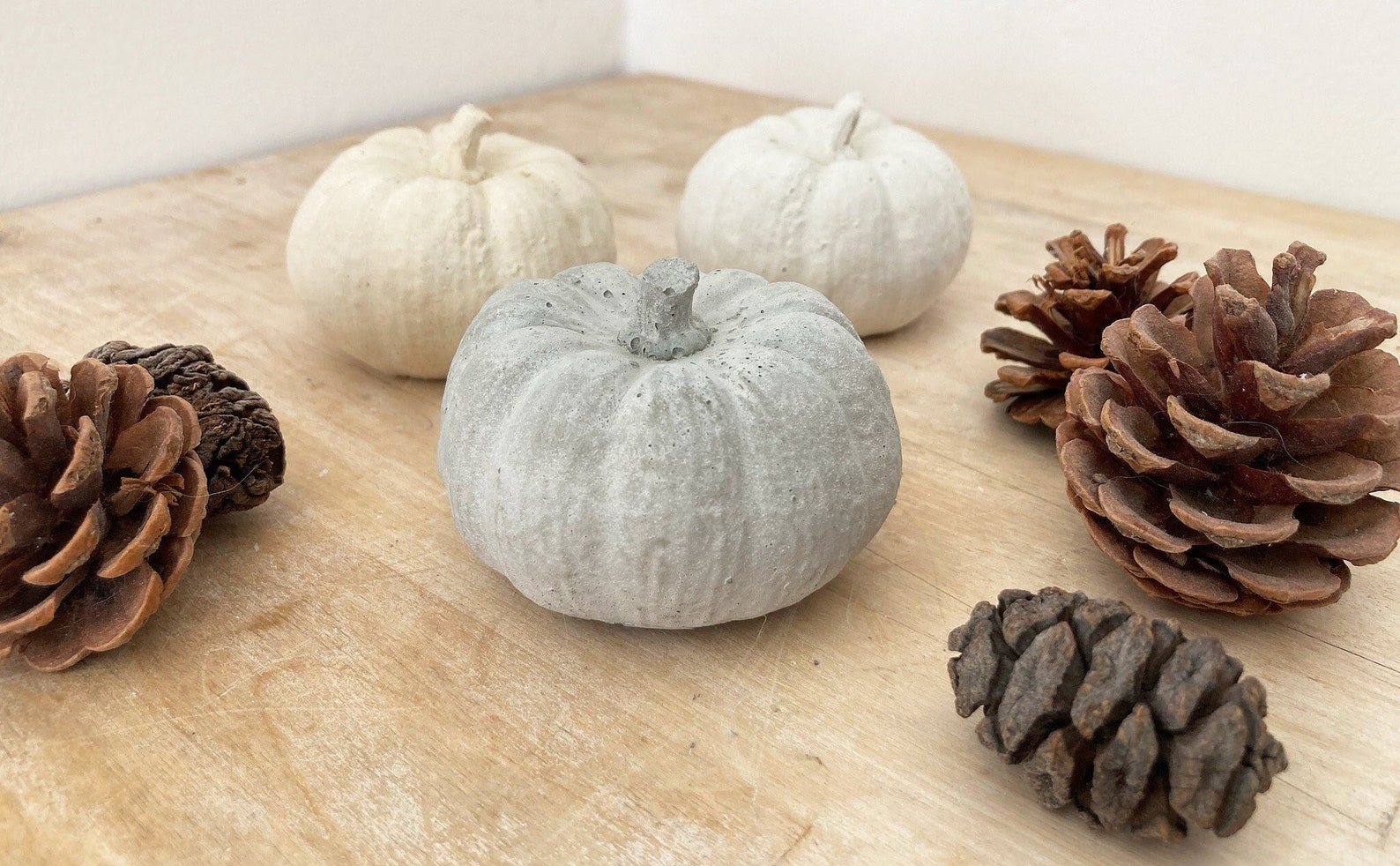 solidifystudio's concrete pumpkins
These concrete pumpkins, by solidifystudio on Etsy, are a beautiful autumn accent for your kitchen. Imagine them stacked around a fruitbowl or coffee machine, near your american copper bow handles.
Of course, you can't think of autumn without picturing falling leaves. There's nothing better than walking through a mountainous pile of crunchy leaves, or kicking them up from where they've gathered on the pavement on your walk home from work. While the leaf is a symbol of autumn, it's the colour of the fallen leaves that do most of the legwork. All throughout September and October, we are ambushed by reds, oranges, yellows and browns. It's a naturally beautiful colour palette to be inundated by. if you love autumn and you're thinking of re-painting your kitchen, an earthy-toned colour palette could be the way forwards. The beauty of this sort of colour palette is that it never goes out of fashion, so even after autumn is over, your kitchen will continue to look lovely.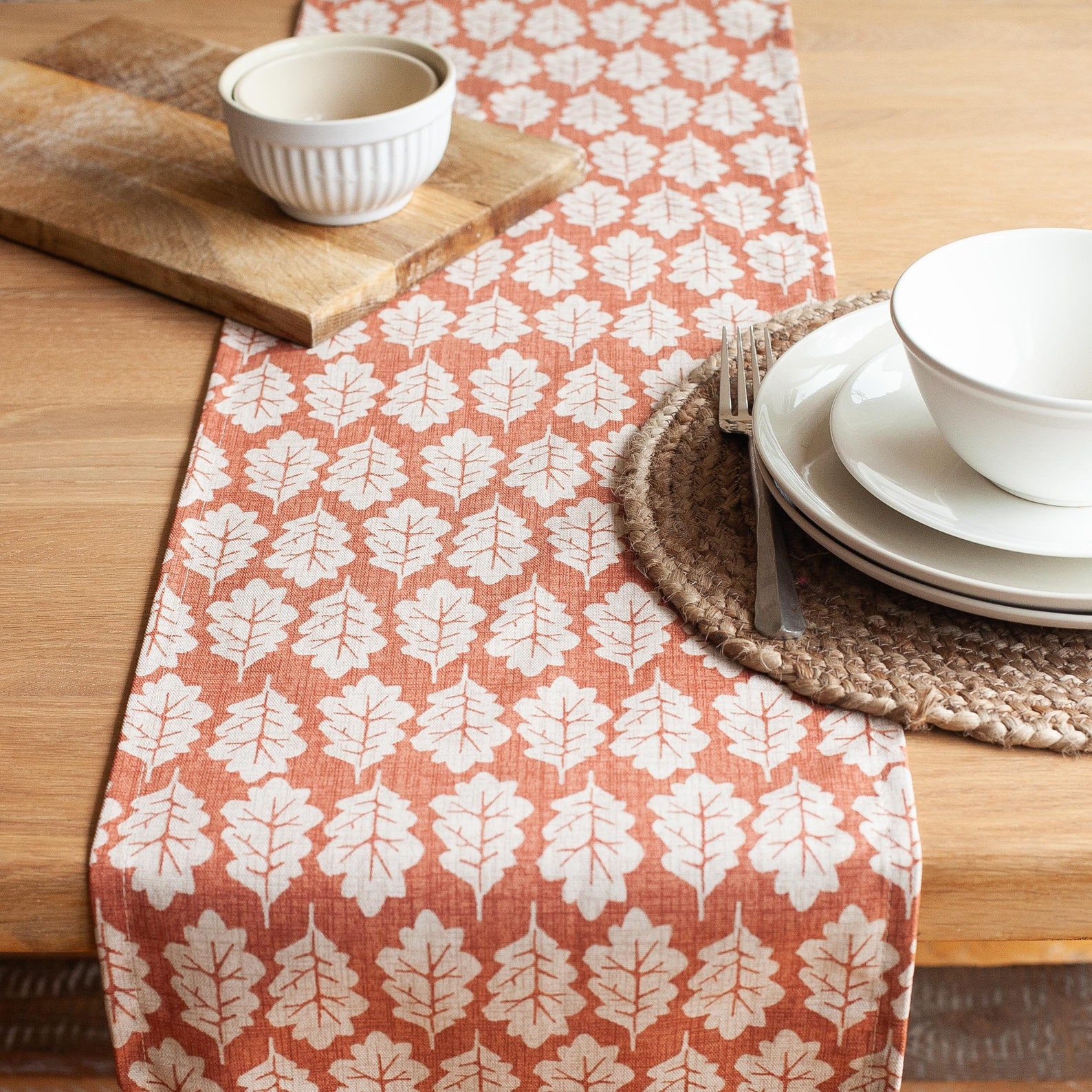 TheCoastalCushionCo's autumn leaf table runner

This autumn leaf table runner, by The Coastal Cushion Company on Etsy, is a wonderful accent for your kitchen or dining room table. It would match our leafy hydrangea brackets in cast iron too, so consider checking them out if you're thinking of treating yourself to a new table runner.
As the colder months draw in, the flowers we've enjoyed all summer begin to die off. It's always sad to see them go, but what if we didn't have to? With a dried flower wreath, such as the one shown below, we can enjoy the flora and fauna for a while longer. Dried flowers, grasses and other plants tend to take on rich earthy tones, making them perfect decorations for your home. You could make a statement wall in your kitchen with a big, showy wreath, or scatter smaller ones around the room. What about hanging one from a door or in front of your window?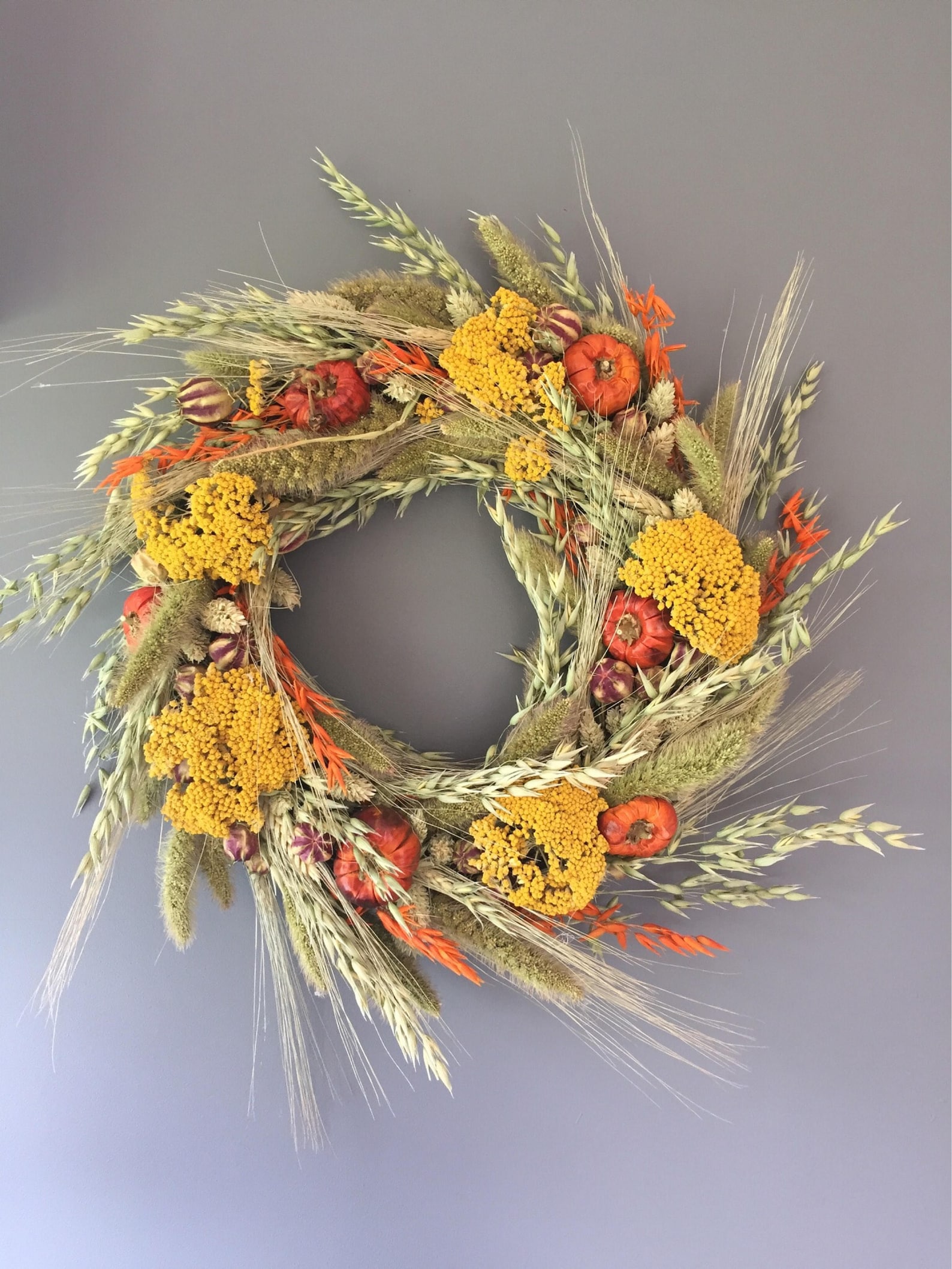 DuckBarnFloral's dried flower wreath with pumpkins
Of course there are tiny pumpkins nestled in this flower wreath, which is by DuckBarnFlorals on Etsy. The yellow tones in this piece would match up with our brushed brass handles, which are all the rage this year. Perhaps you could also have a go at making your own wreath, following a tutorial from Pinterest or Youtube?
When decorating your kitchen for autumn, think about the colours you're using and the overall style of your home. If it's rustic, then go for more cottage-y decorations! On the other hand, if it's modern then try sticking with bold colours and simple shapes. Of course, rules are made to be broken and decorating the home can be an intuitive act. No matter what you end up doing, we would love to see the end results. Please head over to our Facebook page and show us some pictures!