Posted by Alice McCall on 13th Nov 2021
... I like it better than blue and yellow combined.
Isn't that one of the most awful dad jokes you have ever heard?
As the new year draws closer, we are seeing new decorating trends popping up. And with new decorating trends comes a new palette of colours that is going to be popular over the next year. We thought it would be useful for those thinking about decorating their kitchens (and even the rest of their homes) to see what colours are going to be in vogue. That said, here at Pick and Fix, we are all about decorating the way you want to, rather than the way current trends dictate. So, if you don't see any colours you love then find something that you do with a bit of research!
A natural, grey-toned green is going to be one of the most popular colours of 2022. This colour is subtle enough to be used around the home, and echoes back to the nature that we spent so much time out in during the pandemic. As we all start to go back to work and spending more time inside, we may yearn for the outdoors. This grey-green is a wonderful way of bringing the outside, in.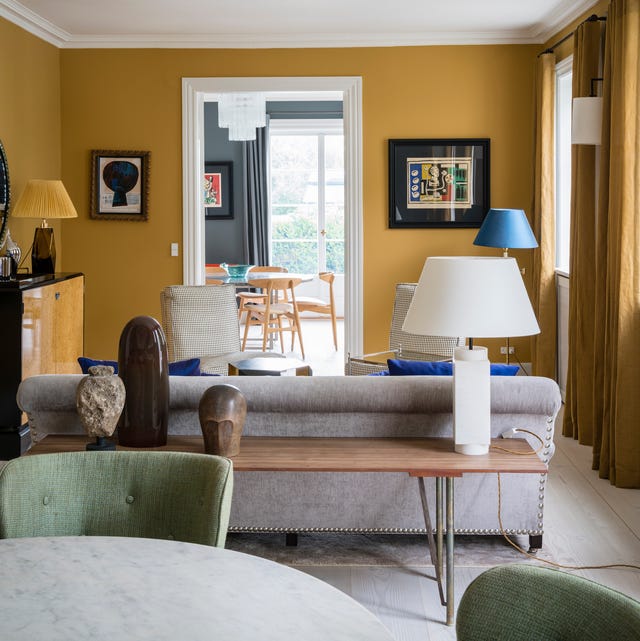 Overall, earthy tones are going to be incredibly popular in the coming year. Again, we believe that this harks back to the outdoors, and how much time we have spent in it over the last couple of years. If this colour trend is something that you're interested in, we would recommend going onto Google and searching "earthy toned paint" to get some ideas.
Another colour that is going to be popular in the coming year is citron yellow. When you think of the colour yellow you might grimace of the thought of painting your home in it. However, citron is subtle and a little more muted than your average yellow. It brings light into the home, something that may be missing over the coming winter months. If you think that yellow may be too much for a whole room, consider painting an accent wall or your cabinets with it.
The next colour on everyone's minds will be this rich aubergine colour. It's darker and more dramatic than the previous colours mentioned, and can give a room a cosy feeling much more easily than other, lighter colours might be able to. This dark purple shade is exciting and sophisticated, sure to make people who are seeing it for the first time gasp and tell you how beautiful your home is.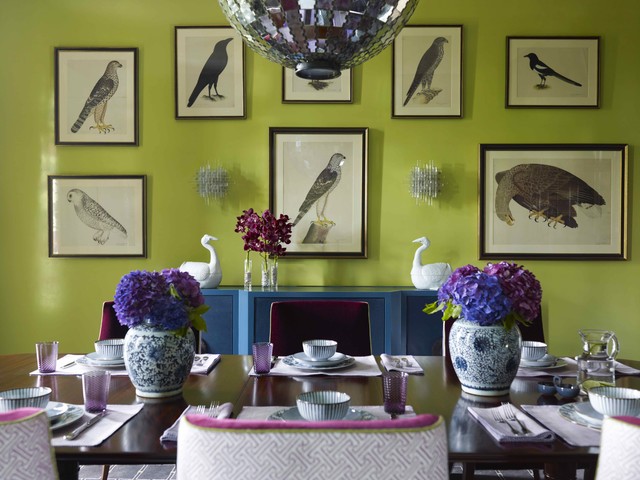 Another colour that will rise in popularity in 2022 is chartreuse, which is not for the faint of heart. However, this yellow-green colour will add energy and zest to your home, no matter what your decorating aesthetic is. As you can see in the picture above, chartreuse works with a traditional, maximalist decor style just as much as you might imagine it does a modern, minimalist decor style. In other words, it is versatile. Don't worry about using this colour sparingly; it can handle it, if you can too.
Finally, a palette that is a little more subtle to bring us down from the excitement of chartreuse. Warm neutral paint colours are going to be all the rage in 2022. And looking at the picture above, can we even be surprised? Warm neutrals will give those decorating their home a way to create a soothing, natural space. This colour palette is timeless, meaning that it will go the distance for years to come and you won't regret spending all that money on paint by 2023. The added benefit of this colour palette? Your plant babies will look beautiful in a room filled with warm neutrals.